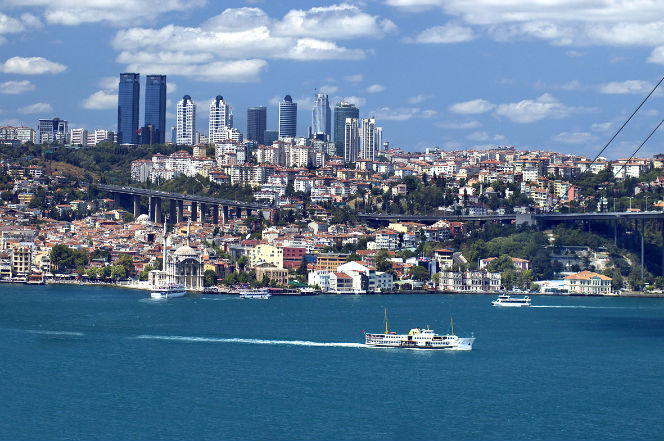 Bosphorus connects the Marmara Sea and the Black Sea, seperates Asia and Europe making Istanbul one of the most beautiful cities in the World. During this trip you will see Dolmabahce Imperial Palace, Ciragan Palace, Rumeli Fortress built by Ottoman Sultan Mohammed Fatih, authentic wooden waterside mansions, magnificent land scape and having chance to cross under the 1510 meters long Bosphorus Bridge. The tour will start at a cruise ship from Kabataş or Eminönü.You will also have chance to see the famous Bebek where Turkish celebrities hang around.
The Bosphorus Cruise is one of the best ways to see Istanbul in its full glory, from the peaks of Sultanahmet's tourist sites, to the famous Ottoman waterfront mansions.
The Dolmabahce Palace is located along the European shore of the Bosphorus Strait. After the 17th century sultans used it to relax enjoying the views. The Parliament decided to use Dolmabahce as a presidential palace of the the WWI thus Atatürk stayed and received foreign guests here during his visits to Istanbul. 
Ortaköy is one of the nicest area in the European side of Istanbul on the Bosphorus Strait, right under the first Bosphorus bridge..
Bebek is a very trendy village along the Bosphorus. It has a buzzing atmosphere and it is well-known for the nice cafés and shops that line the waterfront. Locals also praise Bebek for its nice seaside promenade, ideal for long strolls along the strait.
Emirgan Park once you step into that magnificent park, you feel yourself in metaphysical world due to breathtaking scenery combining with the seaside; don't be shocked if you encounter a friendly siquirrel with a nut in its hands.